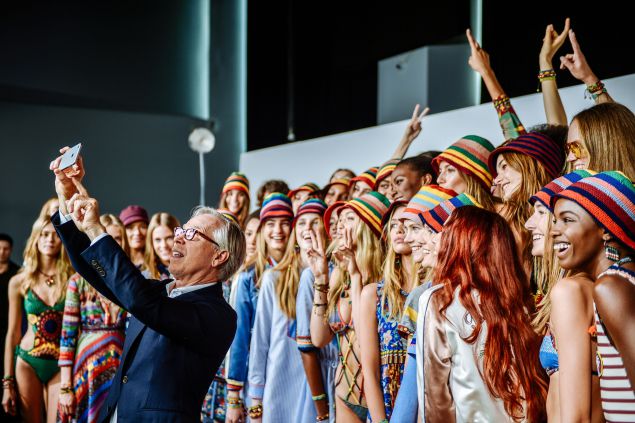 Tommy Hilfiger introduces the world's first InstaPit
Tommy Hilfiger will be hosting New York Fashion Week's first ever InstaPit. The new launch segment will create an exclusive space for Instagram content creators — likely, bloggers, influencers and young starlets to capture the looks from the FW16 Hilfiger Collection fashion show, taking place at the Park Avenue Armory on Monday, February 15, at 11:00 a.m.
Tommy Hilfiger loves Instagrammers because they bring awareness to the brand, highlight his latest collections and drum up hype for his collaborations with Gigi Hadid, one of the most popular models on Instagram.
Why an InstaPit? According to Mr. Hilfiger the use of digital technology in innovative ways can help transform the show setting and open the experience to everyone, making the show more popular as well as more influential in the industry. So InstaPit will encourage a digitally-savvy approach to generating runway photography and reflect the brand's ongoing vision to further democratize the show experience.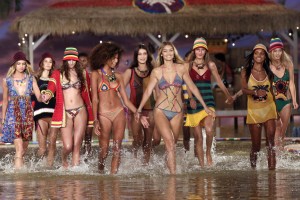 This comes as no surprise. Inspired by its trademark entrepreneurial spirit, the brand uses digital initiatives throughout its operations to reach new consumers, improve service and efficiencies, support sustainability and enhance the fashion industry. In 2013 the company opened its first "digital flagship" retail store in Düsseldorf, Germany. The same year, Hilfiger Denim was the first fashion brand to present a cutting-edge, fully digitalized stand at the Bread & Butter Berlin tradeshow.
Tommy Hilfiger has also been known to host a lot of New York Fashion Week's social media firsts such as the InstaMeet of 2014, where a group of 20 local Instagrammers were invited to join Mr. Hilfiger on site on show day to capture the environment in a unique and inclusive way.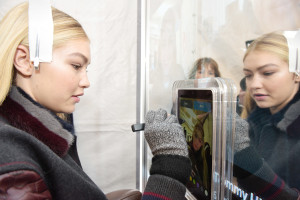 Past digital innovations at Hilfiger Collection shows have included the Twitter Mirror launched at the Fall 2015 show, while the Vine 360 Booth backstage at the Spring 2015 show generated widely-viewed posts from Kendall Jenner, Georgia May Jagger and Alexa Chung, among others. And last but not least the hugely popular Twitter Halo at the Spring 2016 show, where Gigi Hadid, Suki and Immy Waterhouse, Behati Prinsloo, Joe Jonas and Lizzy Jagger filmed 360-degree "Halo" videos which were broadcasted in real time and embedded in the Tommy Hilfiger Twitter feed.
Further details on the Tommy Hilfiger brand's full digital fashion week program will be announced during Fall 2016 New York Fashion Week, but influencers and fashion bloggers from all over the world are anxious to know who are the lucky ones to access the pit… 😉